I just realized that I haven't posted in six whole days- I haven't gone that long since last summer! yikes! I missed the blogshpere. My lack of writing can be attributed to one thing: Prom. It is upon us, or, more specifically, me. Yes. it's Junior Prom time in the Hudson Valley. I was lucky enough to get asked to not one but two Junior Proms this year; one this weekend (which I'm geeking out about and losing sleep over) and one in early June (which I know I will be geeking out about and losing sleep over). I'm going with two wonderful guys and I'm excited for both!
Here are my plans for this weekend's Prom.
I would love something like this for my nails. Something plain and simple and pretty.
I came across this Halston Heritage dress a few months ago while I was stalking Rent The Runway and something in my soul did a little flip when I saw it. I just knew this was 'the one.' We looked at so many other dresses, and I just kept thinking of this one! I'm so glad things worked out and I'll get to wear it. It's so me and I love it to pieces. I'm praying it will come to the knee, I would hate it if it was super short!
I'm hoping to take inspiration from Selena Gomez and give her beautiful side chignon a try. I'm also hoping to add some cute flower pins that I bought.
My shoes are JUST like these (same brand and all) but mine are done in deep purple velvet. I love the height! They'll be great for dancing.
In order to keep things modest, I'll be wearing a small black bolero over my dress (very similar to this one).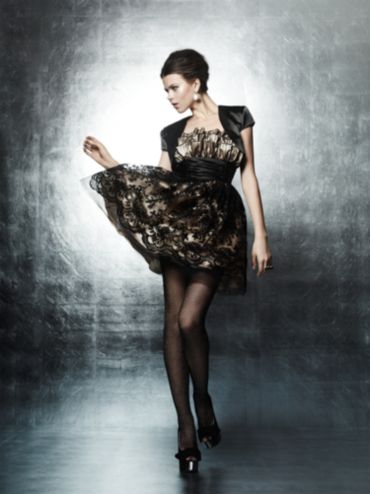 I'm hoping to keep things very clean, elegant and simple. No crazy or bold colors! I really loved the makup at the Ralph Lauren's fall 2012 show. I wouldn't mind doing a thinker eye liner for a change.
And that, ladies and gents, is my prom look. I just hope I can make everything work! Let the games begin.